Featured Satellite Staff: Marissa Elkins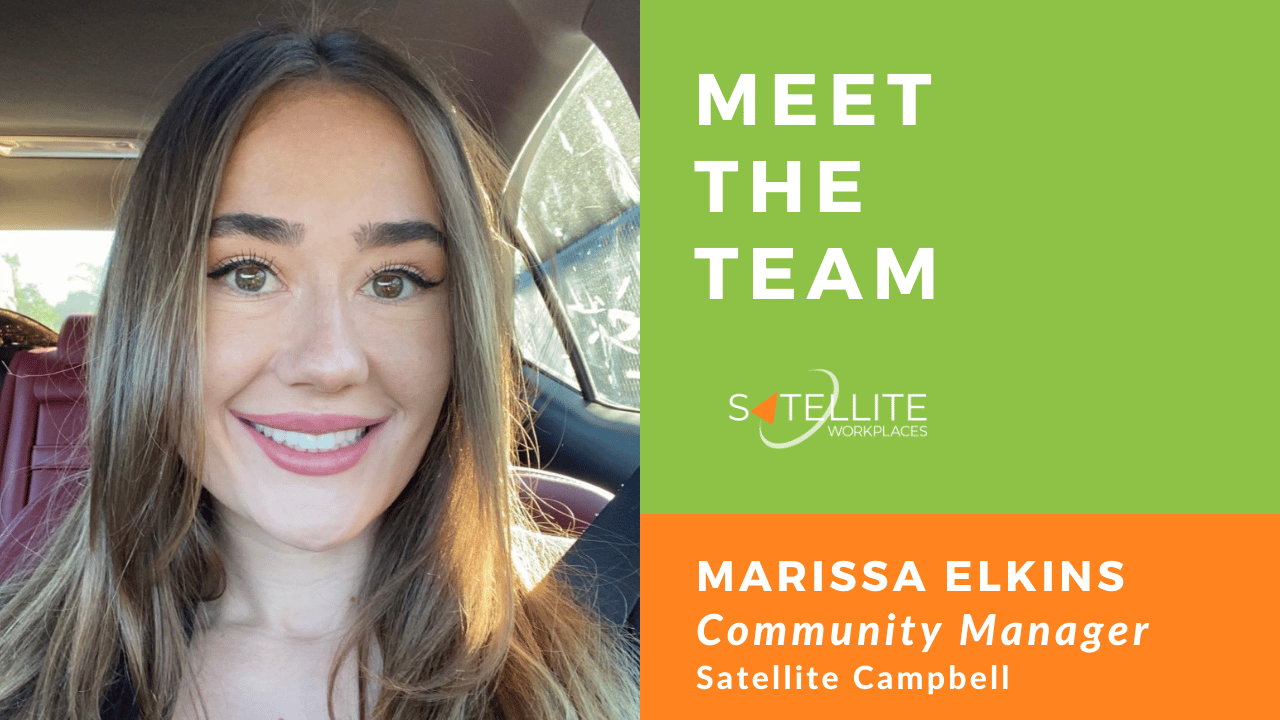 Hi there! My name is Marissa Elkins. I am the new Community Manager at Satellite Workplaces Campbell. I am very excited to join this wonderful, established community of members. It is exciting to see our membership grow each week that I am here.
I am a Bay Area native. Prior to joining Satellite Workplaces, I taught preschool for five years. As much as I have a passion for teaching kiddos and helping them navigate their early years on this planet, I also have a love for helping people in general. Finding the right office, figuring out the printer, bouncing ideas around–these challenges are all right in my new playground. I am ready to help!
It is so cool to be able to work in a place with so many professionals at all different stages of life and career. I find it inspiring to be around so many successful people in the community. Being at the Pruneyard Shopping Center in Campbell only adds to the sense of community. The moment you walk into The Pruneyard you can feel that sense of togetherness that Satellite Workplaces, I feel, represents.
When I am not at work, I am most likely at the park with my pup Gunner, or at Lowes picking up one too many plants for my at-home fruit and vegetable garden which I started this year. Some days you might catch me on the coast trying to avoid a long surf line-up. Other days I'm in my kitchen baking a new flavor of focaccia bread. These hobbies that fill my free time keep me ready for the adventures at Satellite Workplaces!